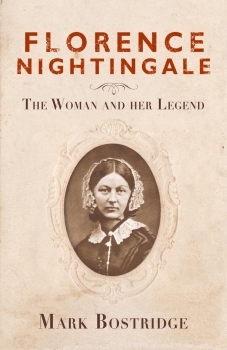 The common soldier's saviour, the standard-bearer of modern nursing, a pioneering social reformer - and much else besides - Florence Nightingale belongs to that select band of historical characters who are instantly recognizable. As the Lady with the Lamp, ministering to the wounded and dying of the Crimean War, she offers an enduring image of sentimental appeal and one that is permanently lodged in the national consciousness.
Few individuals in their own lifetime have reached the level of fame and adulation attained by Florence Nightingale as a result of her efforts at Scutari and in the Crimea. Fewer still have the power of continuing to inspire controversy in the way Nightingale does, almost a century after her death. She has been honoured and admired, criticized and ridiculed. More often than not, she has been misrepresented and misunderstood.
In this remarkable book, the first major biography of Florence Nightingale in over fifty years, Mark Bostridge draws a wealth of unpublished material, including previously unseen family papers, to throw significant new light on this extraordinary woman's life and character. By disentangling elements of myth from the reality, Bostridge has written a vivid and immensely readable account of one of the most iconic figures in modern British history.
En vous inscrivant à Livraddict, vous pourrez partager vos chroniques de blog dans cette zone ! M'inscrire !