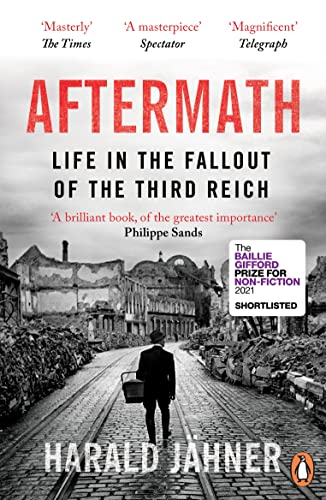 Germany, 1945: a country in ruins. Cities have been reduced to rubble and more than half of the population are where they do not belong or do not want to be. How can a functioning society ever emerge from this chaos?
In bombed-out Berlin, Ruth Andreas-Friedrich, journalist and member of the Nazi resistance, warms herself by a makeshift stove and records in her diary how a frenzy of expectation and industriousness grips the city. The Americans send Hans Habe, an Austro-Hungarian Jewish journalist and US army soldier, to the frontline of psychological warfare - tasked with establishing a newspaper empire capable of remoulding the minds of the Germans. The philosopher Hannah Arendt returns to the country she fled to find a population gripped by a manic loquaciousness, but faces a deafening wall of silence at the mention of the Holocaust.
Titre original : Aftermath: Life in the Fallout of the Third Reich, 1945-1955


Langue anglaise | 432 pages | ISBN : 9780753557884
En vous inscrivant à Livraddict, vous pourrez partager vos chroniques de blog dans cette zone ! M'inscrire !