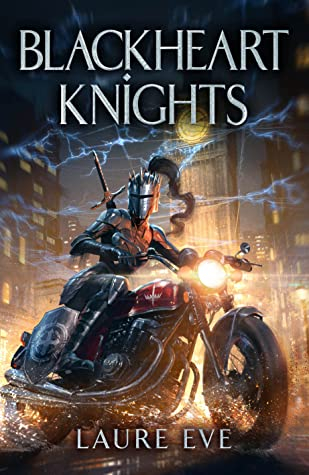 Power always wins.
Imagine Camelot but in Gotham: a city where knights are the celebrities of the day, riding on motorbikes instead of horses and competing in televised fights for fame and money.
Imagine a city where a young, magic-touched bastard astonishes everyone by becoming king - albeit with extreme reluctance - and a girl with a secret past trains to become a knight for the sole purpose of vengeance.
Imagine a city where magic is illegal but everywhere, in its underground bars, its back-alley soothsayers - and in the people who have to hide what they are for fear of being tattooed and persecuted.
Imagine a city where electricity is money, power the only game worth playing, and violence the most fervently worshipped religion.
Welcome to a dark, chaotic, alluring place with a tumultuous history, where dreams come true if you want them hard enough - and are prepared to do some very, very bad things to get them . . .
"A riveting tragedy of blood and desire - and the coolest thing you'll read this year"
? Samantha Shannon, author of The Bone Season and The Priory of the Orange Tree
"The boldest, smartest, most adventurous fantasy I've read in ages - and it's really f**ing fun"
? Krystal Sutherland, author of Our Chemical Hearts
"Arthurian legend meets urban fantasy in a brilliant, bloody wild ride"
? Jay Kristoff, No.1 New York Times and Sunday Times bestselling author
En vous inscrivant à Livraddict, vous pourrez partager vos chroniques de blog dans cette zone ! M'inscrire !