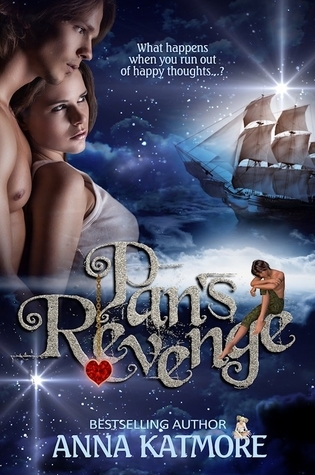 "Are you ready to be kissed?" he breathes against the corner of my mouth.
My knees start to tremble and there are butterflies in my belly now. Way too many. "I don't think this is a good idea."
"I think it's the best idea I had in a long time."
Desperate to leave Neverland and find his love in this notorious town called London, James Hook makes a grave mistake. He puts his own wishes above those of his half-brother and once-arch-enemy, Peter Pan.
The consequences alter Peter's life in a way no one could have foreseen. The boy who wouldn't grow up swears revenge, and what better way than by stealing Hook's girl?
The first to arrive in London, Peter finds Angel once again without any memory of ever being in Neverland. That gives him time to plant the idea of a ruthless pirate captain in her mind—someone who tried to kill her once and is now on his way to kidnap her again. If only this stubborn girl would stop playing with Peter's head. He'd completely forgotten how beautiful she was. Or is it only because he sees her through different eyes now?
Through a shower of falling stars, a loop around the moon, and then a hard left at the Clock Tower—when James Hook finally arrives in London, he has to fight with a vengeance for his love and face a boy who grew up after all...
Titre original : Adventures in Neverland, book 2: Pan's Revenge (2014)
En vous inscrivant à Livraddict, vous pourrez partager vos chroniques de blog dans cette zone ! M'inscrire !