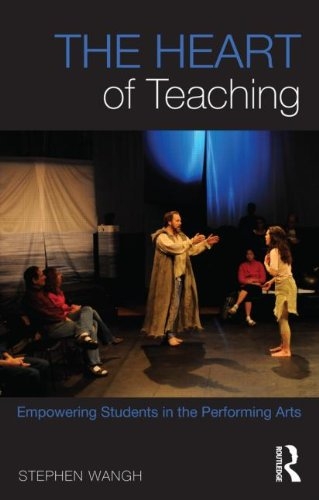 'The Heart of Teaching' is a book about teaching and learning in the performing arts. Its focus is on the inner dynamics of teaching: the processes by which teachers can promote - or undermine - creativity itself. It covers many of the issues that teachers, directors, and choreographers experience, from the frustrations of dealing with silent students and helping young artists "unlearn" their inhibitions, to problems of resistance, judgement, and race in the classroom.
Wangh raises questions about what can - and what cannot - be taught, and opens a discussion about the social, psychological, and spiritual values that underlie the skills and techniques that teachers impart. Subjects addressed include:
- Questions asking: which kinds of questions encourage creativity and which can subvert the learning process;
- Feedback: how it can foster either dependence or independence in students;
- Grading: its meaning and meaninglessness;
- Power relationships, transference and counter-transference;
- The pivotal role of listening.
"The Heart of Teaching" speaks to both experienced and beginning teachers in all disciplines, but is particularly relevant to those in the performing arts, from which most of its examples are drawn. This book brings essential insights and honesty to the discussion of how teachers really interact with students.
Titre original : The Heart of Teaching: Empowering Students in the Performing Arts (2013)
En vous inscrivant à Livraddict, vous pourrez partager vos chroniques de blog dans cette zone ! M'inscrire !