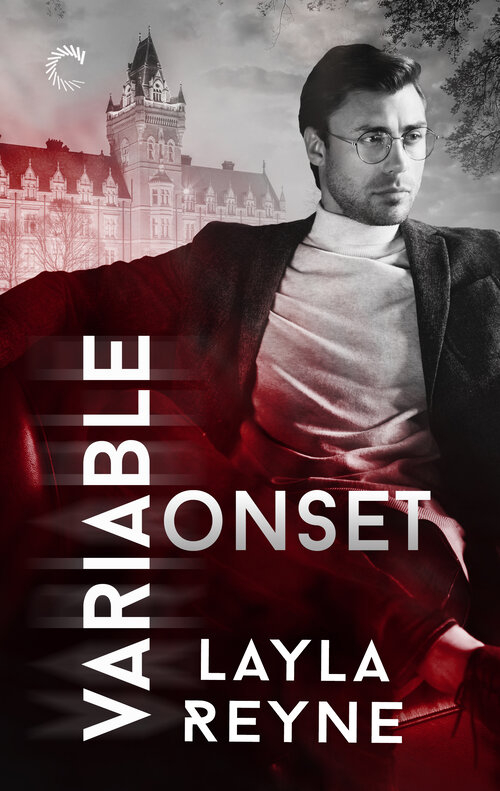 To catch a killer, a special agent and his former student will need to get close—to their target, and each other. Layla Reyne returns with a stand-alone romantic mystery.
When the serial killer known as Dr. Fear seemingly reemerges after a cooling-off period, Special Agent Lincoln Monroe wants on the case. He knows his research on the calculating criminal, who targets couples and uses their worst fears to kill them, could prove invaluable. But nothing can prepare Lincoln for the agent waiting for him in Apex, Virginia: a brash and cocky former student. Carter Warren is everything Lincoln is not, and somehow everything he wants. And they'll be going undercover. As newlyweds.
For Carter, seeing Lincoln again—and flustered to boot—pokes his raging bear of a crush something fierce. He thinks posing as lovers will provide the perfect bait for Dr. Fear. But pretending to be married forces them to confront fears of their own…like giving in to the very real chemistry between them.
With evidence pointing to the possibility of a copycat killer, Lincoln and Carter will have to race to separate truth from fiction. But when another couple goes missing, finding the killer will test every ounce of their training, skills and the strength of their bond like never before.
Titre original : Variable Onset (2020)


Langue anglaise | 243 pages | Format : PRC/MOBI | Sortie : 4 mai 2020 | ISBN : B0822WQW2G
En vous inscrivant à Livraddict, vous pourrez partager vos chroniques de blog dans cette zone ! M'inscrire !