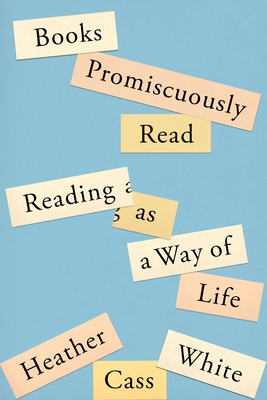 The critic and scholar Heather Cass White offers an exploration of the nature of reading
Heather Cass White's Books Promiscuously Read is about the pleasures of reading and its power in shaping our internal lives. It advocates for a life of constant, disorderly, time-consuming reading, and encourages readers to trust in the value of the exhilaration and fascination such reading entails. Rather than arguing for the moral value of reading or the preeminence of literature as an aesthetic form, Books Promiscuously Read
illustrates the irreplaceable experience of the self that reading provides for those inclined to do it.
Through three sections--Play, Transgression, and Insight--which focus on three ways of thinking about reading, Books Promiscuously Read moves among and considers many poems, novels, stories, and works of nonfiction. The prose is shot through with quotations reflecting the way readers think through the words of others.
Books Promiscuously Read is a tribute to the whole lives readers live in their books, and aims to recommit people to those lives. As White writes, "What matters is staying attuned to an ordinary, unflashy, mutely persistent miracle; that all the books to be read, and all the selves to be because we have read them, are still there, still waiting, still undiminished in their power. It is an astonishing joy."


Langue anglaise | 176 pages | Sortie : 6 juin 2021 | ISBN : 9780374115265
En vous inscrivant à Livraddict, vous pourrez partager vos chroniques de blog dans cette zone ! M'inscrire !