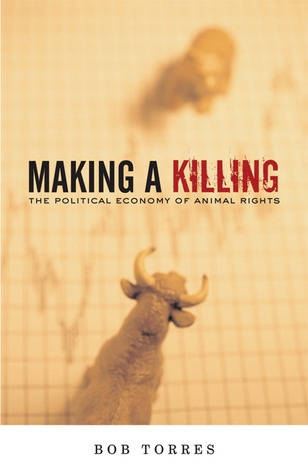 Suggest to the average leftist that animals should be part of broader liberation struggles and—once they stop laughing—you'll find yourself casually dismissed. With a focus on labor, property, and the life of commodities, Making a Killing contains key insights into the broad nature of domination, power, and hierarchy. It explores the intersections between human and animal oppressions in relation to the exploitative dynamics of capitalism. Combining nuts-and-bolts Marxist political economy, a pluralistic anarchist critique, as well as a searing assessment of the animal rights movement, Bob Torres challenges conventional anti-capitalist thinking and convincingly advocates for the abolition of animals in industry—and on the dinner plate.
Titre original : Making A Killing: The Political Economy of Animal Rights (2007)
En vous inscrivant à Livraddict, vous pourrez partager vos chroniques de blog dans cette zone ! M'inscrire !