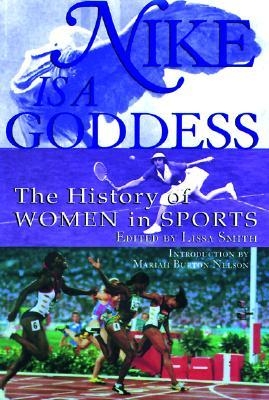 Recent years have seen a huge explosion in the popularity and commercial viability of women's sports - with new professional leagues for women to play in, new magazines to cover them, and recognition for female athletes that is overtaking that of men. Nike Is a Goddess tells the dramatic story of the rise of women's sports over the last century in a series of original narratives focusing on the great female athletes whose success has changed the game and paved the way for the women and girls of today. From historic boundary breakers like Babe Didrikson Zaharias and Althea Gibson to modern-day superstars like Tara Lipinski, Jackie Joyner-Kersee, and Rebecca Lobo, from Gertrude Ederle's historic swim across the English Channel to Billie Jean King's victory over Bobby Riggs in the Battle of the Sexes, Nike Is a Goddess tells the inspiring stories of women opening up an arena that had been closed to them. Written by top female sportswriters from such publications as The New York Times, The Washington Post, Conde Nast Sports for Women, Women's Sports and Fitness, The Miami Herald, and Sports Illustrated, Nike Is a Goddess pays tribute to the athletes who led the way and serves as inspiration to those who will come after.


Langue anglaise | 352 pages | ISBN : 9780871137616
En vous inscrivant à Livraddict, vous pourrez partager vos chroniques de blog dans cette zone ! M'inscrire !