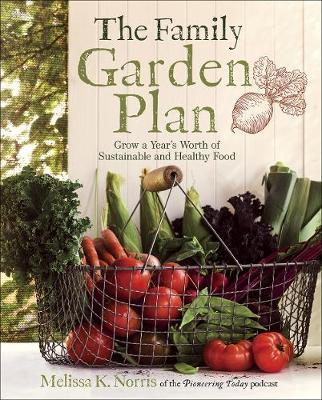 Grow a Year's Worth of Food for Your Family
Do something good for your loved ones by learning how to plant a garden that will yield wholesome, organic fruits and vegetables in surprisingly less space than you would think. Melissa K. Norris, fifth-generation homesteader and host of the popular Pioneering Today podcast, walks you through each step of the process, including how to
- decide which food crops are best for your area and family
- plan your garden to maximize the space you have
- protect your garden from common pests and diseases naturally
- determine when your fruits and vegetables are ready to be harvested
- improve soil health with simple techniques like crop rotation and backyard
- composting
Sharing the same practices and techniques from her homestead, Melissa shows you how easy it can be to raise a year's worth of produce at home. Simple-to-follow charts, worksheets, and photographs are provided throughout to help you through every phase of the gardening process.
You can enjoy good eating and greater well-being for you and your family.
Titre original : The Family Garden Plan : Grow a Year's Worth of Sustainable and Healthy Food (2020)
En vous inscrivant à Livraddict, vous pourrez partager vos chroniques de blog dans cette zone ! M'inscrire !