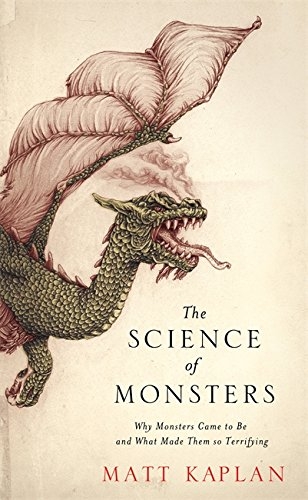 We all know "there's no such thing as monsters," but our imaginations tell us otherwise. From the mythical beasts of ancient Greece to the hormonal vampires of the Twilight saga, monsters have captivated us for millennia. Matt Kaplan, a noted science journalist and monster-myth enthusiast, employs an entertaining mix of cutting-edge research and a love of lore to explore the history behind these fantastical fictions and our hardwired obsession with things that go bump in the night. The Science of Monsters tackles the enduring questions that arise on the frontier between fantasy and reality. Did dragons really exist? What inspired the creation of vampires and why are we so drawn to them? Are we close to making Jurassic Park a reality by replicating a dinosaur from fossilized DNA? Kaplan takes readers to the forefront of science, where our favorite figures of horror may find real-life validation.
Filtrer par type :


Langue anglaise | 256 pages


Langue anglaise | 244 pages | ISBN : 9781451667981
En vous inscrivant à Livraddict, vous pourrez partager vos chroniques de blog dans cette zone ! M'inscrire !