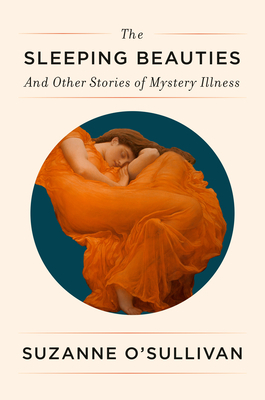 A riveting exploration of the phenomenon of psychosomatic disorders, mass hysteria, and other culture-bound syndromes occurring around the world.
In Sweden, hundreds of refugee children fall asleep for months and years at a time. In upstate New York, teenage girls develop involuntary twitches and seizures that spread like a contagion. In the US Embassy in Cuba, employees experience headaches and memory loss after hearing strange noises in the night. There are more than 200 officially listed culture-bound syndromes--specific sets of symptoms that exist in a particular culture--affecting people around the world. In The Sleeping Beauties, Dr. Suzanne O'Sullivan--a prize winning British neurologist--investigates psychosomatic disorders and mass hysteria, traveling the world to visit communities suffering from these so-called mystery illnesses. From a derelict post-Soviet mining town in Kazakhstan, to the Mosquito Coast of Nicaragua, to the heart of the Maria Mountains in Colombia, O'Sullivan records the remarkable stories of culture-bound syndromes related by an array of people from all walks of life. She presents these curious and often distressing case studies of seeming mass hysteria with compassion and humanity, persuasively arguing that psychological suffering demands much greater respect and discussion than it's given at present.
In attempting to understand the complexity of psychogenic illness, O'Sullivan has given us a book of both fascination and serious concern as these syndromes continue to proliferate around the globe.


Langue anglaise | 336 pages | Sortie : 21 septembre 2021 | ISBN : 9781524748371
En vous inscrivant à Livraddict, vous pourrez partager vos chroniques de blog dans cette zone ! M'inscrire !