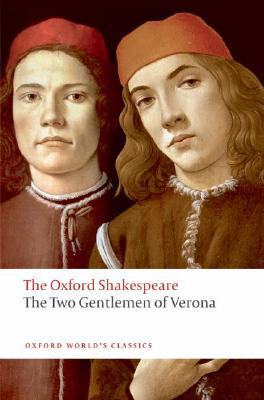 Thought to be Shakespeare's earliest surviving play, The Two Gentlemen of Verona is a comedy filled with passionate lovers, women disguised as men, sword fights and sudden revelations, and a happy denouement, all underscored by a farcical subplot featuring the character Launce and his dog Crab. Perfect for theater professionals and general readers, this marvelous edition includes an extensive performance history, a commentary illuminating the complexities of Shakespeare's language, and a setting of the song "Who is Silvia?" prepared from an Elizabethan source. The introduction by Roger Warren explores the play as a theatrical counterpart to the sonnets--a dramatization of competing kinds of love--analyzes the lyrical language, and provides further evidence that The Two Gentlemen is indeed Shakespeare's earliest play. Based on the text contained in The Oxford Shakespeare, this edition also includes substantive notes; a new, modern-spelling text, collated and edited from all existing printings; and on-page commentary and notes explain language, word-play, and staging. Attractively illustrated and durably constructed for lasting use, this is the finest edition of The Two Gentlemen in print.
Titre original : The Two Gentlemen of Verona (1594)


Langue anglaise | 190 pages | Sortie : 15 septembre 2008 | ISBN : 9780192831422
En vous inscrivant à Livraddict, vous pourrez partager vos chroniques de blog dans cette zone ! M'inscrire !