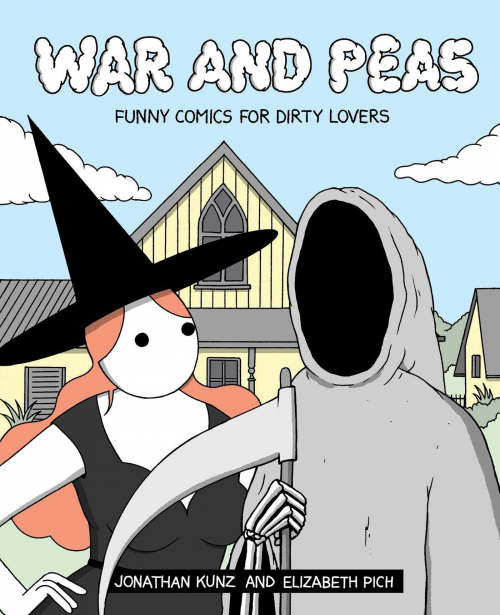 "Hilarious, morbid, and sometimes oddly touching, War and Peas is among the best of the best in modern comics. You'll be laughing out loud." -- Sarah Andersen, creator of Sarah's Scribbles
"One of the most exciting and funniest webcomics in the world," -- Bored Panda
From the creators of the hugely popular Instagram comic War and Peas, this offbeat four-panel comic features a dark, fairy-tale aesthetic and a twist ending each time. War and Peas: Funny Comics for Dirty Lovers combine twisted humor with a beloved cast of characters including the grim reaper (seen here as an unintentionally lethal man of leisure), a robot in hopelessly in love with his scientist creator, and a promiscuous yet self-assured witch. Unlike most webcomic collections, this one tells a story using dozens of never-before-seen comics to chronicle the lives of several different characters and their follies during life, death, and their glorious reunions in the afterlife (and the after-afterlife).


Langue française | 160 pages | Sortie : 1 Mars 2020 | ISBN : 9781524854072
En vous inscrivant à Livraddict, vous pourrez partager vos chroniques de blog dans cette zone ! M'inscrire !