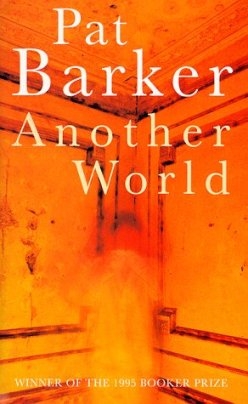 In Pat Barker's Another World, the First World War casts its shadow down the generations.At 101 years old, Geordie, a proud Somme veteran, lingers painfully through the days before his death. His grandson Nick is anguished to see this once-resilient man haunted by the ghosts of the trenches and the horror surrounding his brother's death. But in Nick's family home the dark pressures of the past also encroach on the present. As he and his wife Fran try to unite their uneasy family of step- and half-siblings, the discovery of a sinister Victorian drawing reveals the murderous history of their house and casts a violent shadow on their lives . . .'Gripping in the best, most exquisite sense of the word - as if something wicked were holding you in its clutches' Mail on Sunday'Brilliant . . . without question the best novel I have read this year . . . once again, World War I extends its dark shadows across Pat Barker's extraordinary writing' Val Hennessy, Daily Mail'One of the best things she has ever done' Ruth Rendell'Utterly compelling . . . she is a novelist who probes deep, revealing what people prefer to keep hidden' Allan Massie, Scotsman'Demonstrates the extraordinary immediacy and vigour of expression we have come to expect from Barker . . . brilliant touches of observation, an unfailing ear for dialogue, a talent for imagery that is darting and brief but unfailingly apt . . . this is a novel that doesn't allow you to miss a sentence' Barry Unsworth, The New York Times Book Review'Intensely feeling . . . Geordie is a beautifully realised character, tough, humorous, and finally enigmatic' Helen Dunmore, The TimesPat Barker was born in 1943. Her books include the highly acclaimed Regeneration trilogy, comprising Regeneration, which has been filmed, The Eye in the Door, which won the Guardian Fiction Prize, and The Ghost Road, which won the Booker Prize. The trilogy featured the Observer's 2012 list of the ten best historical novels. She is also the author of the more recent novels Another World, Border Crossing, Double Vision, Life Class, and Toby's Room. She lives in Durham.
Titre original : Another world (1998)
En vous inscrivant à Livraddict, vous pourrez partager vos chroniques de blog dans cette zone ! M'inscrire !