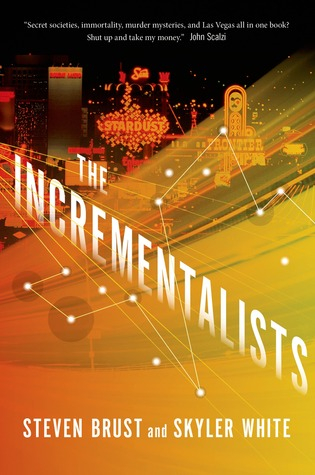 "Secret societies, immortality, murder mysteries and Las Vegas all in one book? Shut up and take my money." —John Scalzi
The Incrementalists—a secret society of two hundred people with an unbroken lineage reaching back forty thousand years. They cheat death, share lives and memories, and communicate with one another across nations, races, and time. They have an epic history, an almost magical memory, and a very modest mission: to make the world better, just a little bit at a time. Their ongoing argument about how to do this is older than most of their individual memories.
Phil, whose personality has stayed stable through more incarnations than anyone else's, has loved Celeste—and argued with her—for most of the last four hundred years. But now Celeste, recently dead, embittered, and very unstable, has changed the rules—not incrementally, and not for the better. Now the heart of the group must gather in Las Vegas to save the Incrementalists, and maybe the world.
"Watch Steven Brust. He's good. He moves fast. He surprises you. Watching him untangle the diverse threads of intrigue, honor, character and mayhem from amid the gears of a world as intricately constructed as a Swiss watch is a rare pleasure." —Roger Zelazny
Titre original : The Incrementalists, book 1 (2013)
En vous inscrivant à Livraddict, vous pourrez partager vos chroniques de blog dans cette zone ! M'inscrire !