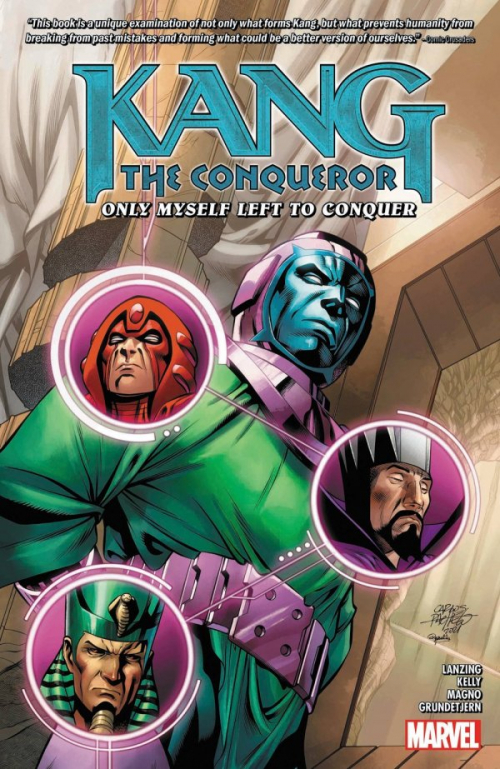 The time traveler called Kang the Conqueror has led many lives across many eras. He has been a pharaoh, a villain and a warlord of the spaceways — even, on rare occasions, a hero. Across all timelines, one fact seemed absolute: Time means nothing to Kang. But the truth about the Conqueror is much more complex! Kang is caught in an endless cycle of creation and destruction, dictated by time and previously unseen by any but the Conqueror himself. A cycle that, once revealed, could finally explain the enigma that is Kang. It begins and ends with an old and broken Kang sending his younger self down a dark path. Can young Kang avert catastrophe and find his way to a better future? Or is he doomed to repeat the same cycle of tragedy and violence for all eternity?
(Collecting Kang The Conqueror (2021) #1-5)
Titre original : Kang the Conqueror: Only Myself Left to Conquer (2022)


Langue anglaise | 120 pages | Sortie : 8 février 2022 | ISBN : 9781302930356
En vous inscrivant à Livraddict, vous pourrez partager vos chroniques de blog dans cette zone ! M'inscrire !