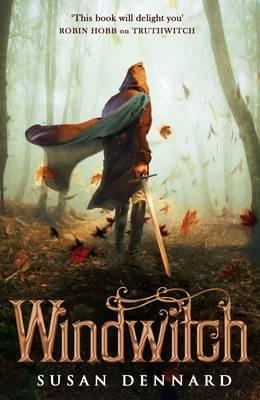 After an explosion destroys his ship, the world believes Prince Merik, Windwitch, is dead. Scarred yet alive, Merik is determined to prove his sister's treachery. Upon reaching the royal capital, crowded with refugees, he haunts the streets, fighting for the weak—which leads to whispers of a disfigured demigod, the Fury, who brings justice to the oppressed.
When the Bloodwitch Aeduan discovers a bounty on Iseult, he makes sure to be the first to find her—yet in a surprise twist, Iseult offers him a deal. She will return money stolen from him, if he locates Safi. Now they must work together to cross the Witchlands, while constantly wondering, who will betray whom first?
After a surprise attack and shipwreck, Safi and the Empress of Marstok barely escape with their lives. Alone in a land of pirates, every moment balances on a knife's edge—especially when the pirates' next move could unleash war upon the Witchlands.
Titre original : The Witchlands, book 2: Windwitch (2017)
Filtrer par type :


Langue anglaise | 384 pages | Sortie : 12 janvier 2017


Langue anglaise | 380 pages | Sortie : 10 janvier 2017 | ISBN : 9780765379306
En vous inscrivant à Livraddict, vous pourrez partager vos chroniques de blog dans cette zone ! M'inscrire !