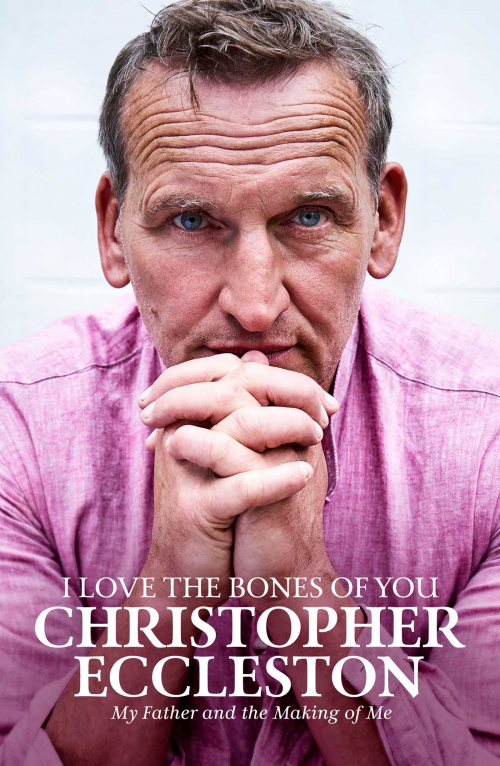 Be it as Nicky Hutchinson in Our Friends In The North, Maurice in The A Word, or his reinvention of Doctor Who, one man, in life and death, has accompanied Christopher Eccleston every step of the way – his father Ronnie. In I Love The Bones Of You, Eccleston unveils a vivid portrait of a relationship that has shaped his entire career trajectory, mirroring and defining his own highs and lows, from stage and screen triumph to breakdown, anorexia, self-doubt, and a deep belief in the basic principles of access and equality denied to generations. The actor reveals how his background in Salford, and vision of a person, like millions, denied their true potential, shaped his desire to make drama forever entwined with the marginalised, the oppressed, and the outsider.
Movingly, and in scenes sadly familiar to increasing numbers, Eccleston also describes how the tightening grip of dementia on his father slowly blinded him to his son's existence, forcing a new and final chapter in their connection, and how 'Ronnie Ecc' still walks alongside him today. Told with trademark honesty and openness, I Love The Bones Of Youis a celebration of those on whom the spotlight so rarely shines, as told by a man who found his voice in its glare. A love letter to one man, and a paean to many.
'My father was an "ordinary man", which of course means he was extraordinary. I aim to capture him and his impact on my life and career.' - Christopher Eccleston
Titre original : I Love the Bones of You: My Father and the Making of Me (2019)


Langue anglaise | 336 pages | Sortie : 19 septembre 2019 | ISBN : 9781471176319
En vous inscrivant à Livraddict, vous pourrez partager vos chroniques de blog dans cette zone ! M'inscrire !