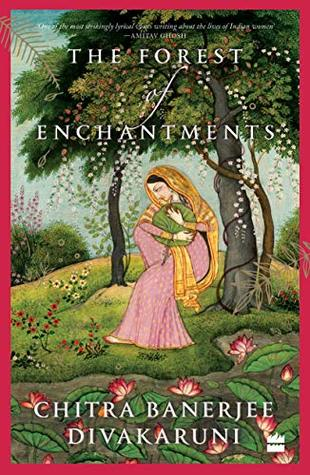 The Ramayana, one of the world's greatest epics, is also a tragic love story. In this brilliant retelling, Chitra Banerjee Divakaruni places Sita at the centre of the novel: this is Sita's version.
The Forest of Enchantments is also a very human story of some of the other women in the epic, often misunderstood and relegated to the margins: Kaikeyi, Surpanakha, Mandodari. A powerful comment on duty, betrayal, infidelity and honour, it is also about women's struggle to retain autonomy in a world that privileges men, as Chitra transforms an ancient story into a gripping, contemporary battle of wills.
While the Ramayana resonates even today, she makes it more relevant than ever, in the underlying questions in the novel: How should women be treated by their loved ones? What are their rights in a relationship? When does a woman need to stand up and say, 'Enough!'


Langue anglaise | 372 pages | ISBN : 9789353025984
En vous inscrivant à Livraddict, vous pourrez partager vos chroniques de blog dans cette zone ! M'inscrire !