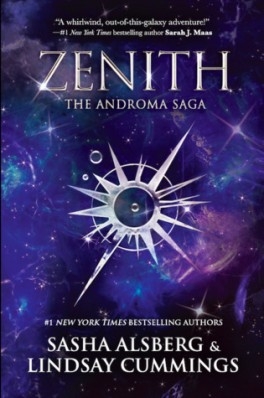 Most know Androma Racella as the Bloody Baroness: a powerful mercenary whose reign of terror stretches across the Mirabel Galaxy. To those aboard her fearsome glass starship the Maurauder, she's just Andi, their captain and protector.
When a routine mission goes awry, the all-girl crew's resilience is tested as they find themselves in a most unfamiliar place: at the mercy of a sadistic bounty hunter connected to Andi's past and a harrowing betrayal.
Meanwhile, on the far side of the galaxy, a ruthless ruler waits in the shadows of the planet Xen Ptera, biding her time to exact revenge for the destruction of her people. The final pieces of her deadly plan are about to fall into place, unleashing a plot that will tear Mirabel in two.
Andi and her crew embark on a dangerous, soul-testing journey that could restore order to their ship—or just as easily start a war that will devour worlds. As the Marauder hurtles towards the unknown, and Mirabel hangs in the balance, the only thing certain is that in a galaxy run on lies and illusion, no one can be trusted.
From internet sensation Sasha Alsberg and author Lindsay Cummings comes a new serialized space opera, full of action, fantastical intrigue, and steamy star-crossed romance. ?
For fans of popular sci-fi books and fantasy books for teens such as Illuminae by Amie Kaufman and Jay Kristoff, Wool by Hugh Howey, Truthwitch by Susan Dennard, and A Court of Thorns and Roses by Sarah J. Maas.
Titre original : The Andromeda Saga : Zenith (2016)

Langue anglaise | 368 pages | Sortie : 11 janvier 2018 | ISBN : 9780008228330
En vous inscrivant à Livraddict, vous pourrez partager vos chroniques de blog dans cette zone ! M'inscrire !