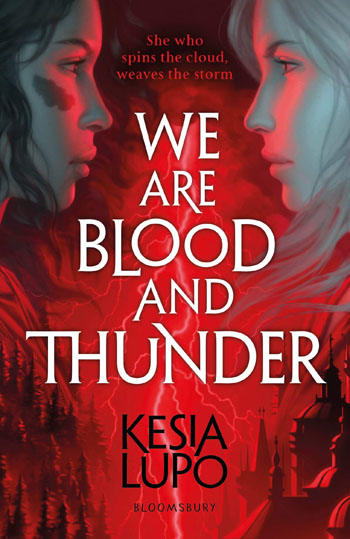 In a sealed-off city, it begins with a hunt. A young woman, Lena, running for her life, convicted of being a mage and sentenced to death. Her only way to survive is to trust those she has been brought up to fear - those with magic.
On the other side of the locked gates is a masked lady, Constance, determined to find a way back in. She knows only too well how the people of Duke's Forest loathe magic. Years ago she escaped before her powers were discovered. But now she won't hide who she is any longer.
A powerful and terrifying storm cloud unites them. It descends over the dukedom and devastates much in its wake. But this is more than a thunderstorm. This is a spell, and the truth behind why it has been cast is more sinister than anyone can imagine ... Only Lena and Constance hold the key to destroying the spell. Though neither of them realise it, they need each other. They are the blood and they have the thunder within
Titre original : We Are Blood And Thunder (2019)


Langue anglaise | 448 pages | Sortie : 4 avril 2019 | ISBN : 9781408898055
En vous inscrivant à Livraddict, vous pourrez partager vos chroniques de blog dans cette zone ! M'inscrire !