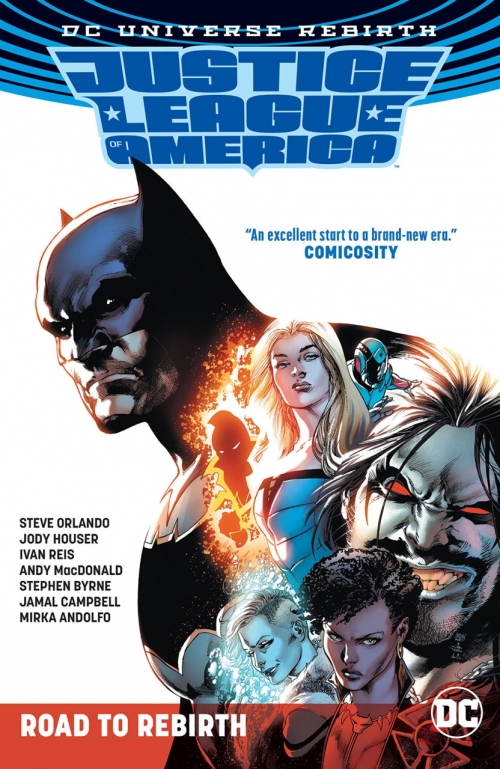 Now more than ever, America needs justice.
New heroes. New villains. New challenges. The DC Universe has been reborn…and its most legendary team is about to follow suit.
Backed by Batman, there's a new Justice League of America—and it's a diverse team that proves heroism can look like anything and anyone.
THE ATOM: Physics student Ryan Choi is gifted with a brilliant mind—and cursed with crippling allergies and anxiety. But his first day at Ivy University will be his first step on a journey to the heart of the DCU…
VIXEN: Business giant, fashion icon, social justice warrior—Mari McCabe is all these things and more. But her incredible powers aren't all that have changed her life from what it once was…
THE RAY: Imprisoned in darkness, Ray Terrill has been taught to believe he's a dangerous freak. But he's about to accept his true self and take his first step into the light…
KILLER FROST: Caitlin Snow joined the Suicide Squad and lived to tell the tale. But joining the JLA won't be easy with Amanda Waller blocking her path to justice…
Along with new members Black Canary and the Main Man himself, Lobo.
(CollectsJustice League Of America: Rebirth #1, Justice League Of America: Killer Frost #1, Justice League Of America: The Ray #1, Justice League Of America: The Atom #1 and Justice League Of America: Vixen #1)
Titre original : Justice League of America : Road to Rebirth (2017)


Langue anglaise | 128 pages | Sortie : 13 juin 2017 | ISBN : 9781401273521
En vous inscrivant à Livraddict, vous pourrez partager vos chroniques de blog dans cette zone ! M'inscrire !