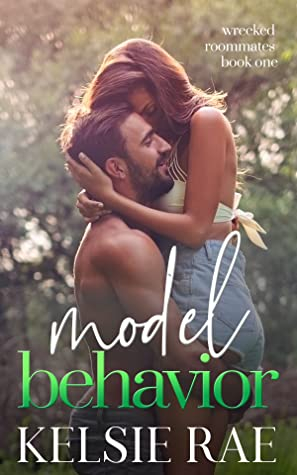 It's official. I've hit rock bottom.
I just broke up with my manipulative boyfriend and am moving in with my older brother until I can get back on my feet.
Which is where I run into his cocky roommate, River.
From the second we meet, I want nothing to do with him and his manwhoring ways.
Or at least that's what I tell myself.
The guy goes through women like I go through a sleeve of Oreos.
But I guess I can't really blame him for having a big head.
He gets paid to be looked at, and has a revolving door of gorgeous women at his beck and call.
Once I move in, my brother raises the forbidden stakes and claims me as off-limits.
Which only entices River further.
After all, he's a sucker for the things he can't have.
And now he wants me.
Titre original : Wrecked Roomates, book 1: Model Behavior (2021)


Langue anglaise | 414 pages | Format : ePub | Sortie : 31 mars 2021 | ISBN : 979-8727379387
En vous inscrivant à Livraddict, vous pourrez partager vos chroniques de blog dans cette zone ! M'inscrire !