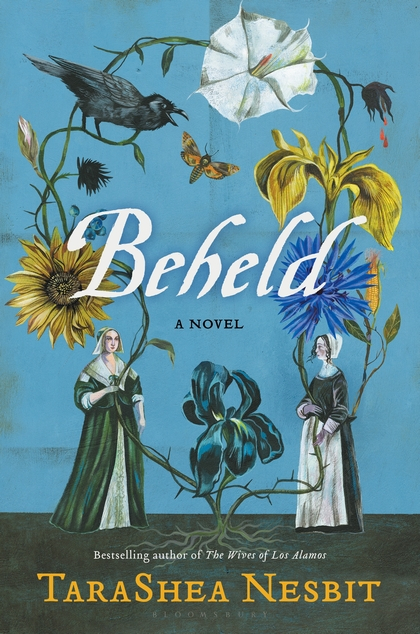 One of Vogue's Most Anticipated Books of 2020
From the bestselling author of The Wives of Los Alamos comes the riveting story of a stranger's arrival in the fledgling colony of Plymouth, Massachusetts?and a crime that shakes the divided community to its core.
Ten years after the Mayflower pilgrims arrived on rocky, unfamiliar soil, Plymouth is not the land its residents had imagined. Seemingly established on a dream of religious freedom, in reality the town is led by fervent puritans who prohibit the residents from living, trading, and worshipping as they choose. By the time an unfamiliar ship, bearing new colonists, appears on the horizon one summer morning, Anglican outsiders have had enough.
With gripping, immersive details and exquisite prose, TaraShea Nesbit reframes the story of the pilgrims in the previously unheard voices of two women of very different status and means. She evokes a vivid, ominous Plymouth, populated by famous and unknown characters alike, each with conflicting desires and questionable behavior.
Suspenseful and beautifully wrought, Beheld is about a murder and a trial, and the motivations?personal and political?that cause people to act in unsavory ways. It is also an intimate portrait of love, motherhood, and friendship that asks: Whose stories get told over time, who gets believed?and subsequently, who gets punished?
"In a gripping retelling of the Plymouth colony's first murder, we finally hear the voices of women--and they speak an unvarnished truth that turns history on its pointy-hatted head. Truly a riveting read." ?Helen Simonson, author of MAJOR PETTIGREW'S LAST STAND and THE SUMMER BEFORE THE WAR
"TaraShea Nesbit's puritans are passionate and vengeful and entrancing. Part mystery, part love story, beautifully told and meticulously researched, Beheld reanimates and complicates the mythologies of America's earliest settlers. I was sad when it ended." ?Anton DiSclafani, author of THE YONAHLOSSEE RIDING CAMP FOR GIRLS
"Beheld breathes fresh life into a world grown still and murky beneath the scrim of legend--rife with intrigue, fractured by difference, marked by violence, and full of haunting images. With gorgeous, period-inflected prose, Nesbit takes us back to the earliest days of New England to look through the eyes and over the shoulders of historical characters both remembered and not. I read it at a gallop. What a marvel this novel is." ?Laird Hunt, author of IN THE HOUSE IN THE DARK OF THE WOODS
"Nesbit . . . cleverly recasts pilgrim history in this deeply enjoyable novel . . . Capturing the alternating voices of the haves (the Bradfords, Newcomen) and the have-nots (the Billingtons), Nesbit's lush prose adds texture to stories of the colony's women, and her deep immersion in primary sources adds complexity to the historical record." ?Publishers Weekly, starred review
"Restoring women's voices, primarily through Alice and Eleanor, adds a new and welcome dimension to our history, made more vivid by solid research and clear, concise prose. In Nesbit's hands, history once again comes alive." ?Booklist
"Nesbit brilliantly captures the wrath between the classes and the irony of coming to a country in pursuit of religious freedom only to have the sanctimonious Puritans circumscribe the rights of the Anglicans." ?Publishers Weekly


Langue anglaise | 288 pages | Sortie : 17 mars 2020 | ISBN : 9781635573220
En vous inscrivant à Livraddict, vous pourrez partager vos chroniques de blog dans cette zone ! M'inscrire !