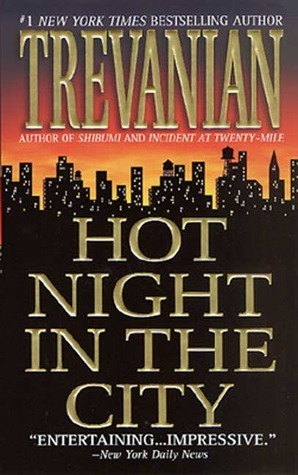 Hot Night in the City is a masterwork from Trevanian, whose unique ability to create a new stylistic "voice" for each genre he visits has produced the international best sellers: The Main, The Summer of Katya, and Shibumi, and his hundreds of thousands of ardent fans.
Hot Night in the City offers a feast for every taste: action, romance, laughter, love, wit, compassion...all seasoned by a wryly oblique view of the human condition. The reader meets a parade of unforgettable characters in compelling situations: a bewitching young madman charms his trusting victim, two strong Basque women battle over an apple tree, a crusty old carnival huckster instructs his adolescent apprentice, an embittered young soldier rescues the dignity of a faded whore, a famous writer learns an unpalatable truth about himself, and more. The feast of Hot Night in the City is both delicious and nourishing, both spicy and satisfying.


Langue anglaise | 352 pages | Format : ePub | ISBN : 9780312978822
En vous inscrivant à Livraddict, vous pourrez partager vos chroniques de blog dans cette zone ! M'inscrire !