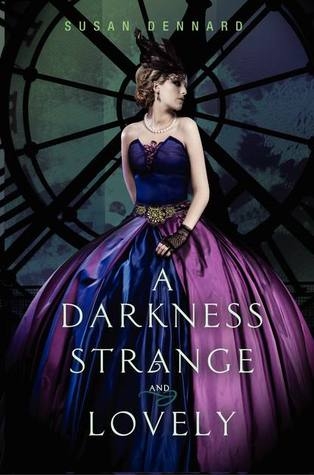 With her brother dead and her mother on the verge of insanity, Eleanor Fitt is utterly alone. Even the Spirit-Hunters - Joseph, Jie and the handsome, enigmatic Daniel - have fled to Paris. So when Eleanor begins to hear the vicious barking of hounds and see images of haunting yellow eyes, she fears the worst - that the Dead, and the necromancer Marcus, are coming for her.
To escape and search out the Spirit-Hunters, Eleanor boards a steamer bound for France. There she meets Oliver, a young man who claims to have known her brother. Though friendly, Oliver entices Eleanor with necromancy and black magic, yet as long as she can resist his powerful temptation, she'll be fine. But when she arrives in Paris, she finds that the Dead have taken over the city...and there's a whole new evil lurking. With the body count rising, Eleanor is forced to make a deadly decision that will go against everything the Spirit-Hunters stand for.
In Paris, there's a price for this darkness strange and lovely...and it may have Eleanor paying with her life.
Titre original : Something Strange and Deadly, book 2 : A Darkness Strange and Lovely (2013)


Langue anglaise | 406 pages | Sortie : 23 juillet 2013 | ISBN : 9780062083296
En vous inscrivant à Livraddict, vous pourrez partager vos chroniques de blog dans cette zone ! M'inscrire !