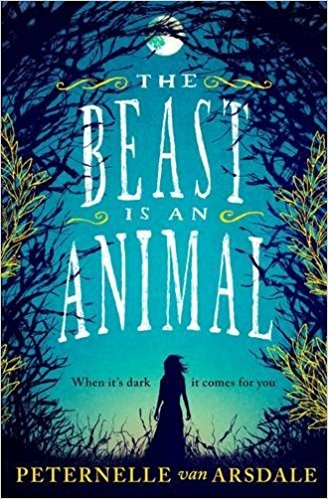 Alys was seven the first time she saw the soul eaters. Twin sisters, they radiated an energy that excited Alys. Through them she felt the wildness of the forest, and The Beast within it. Too late, she learned of their power to destroy.
By the time she is fifteen, Alys knows too much about both the lure and the danger of the soul eaters. She lives in a world of adults who are terrified of their power, who cower behind high walls and grim rules. Fear of the soul eaters—and of The Beast—rules the villagers' lives. Even more, they fear the ways in which The Beast may lurk among them—and within a girl like Alys.
Alys fears the same thing, and she has good reason. She has a connection to the soul eaters, and to The Beast. And she hides a truth about herself that she can reveal to no one, for fear she will be called a witch. As the threat posed by the soul eaters grows, Alys must undertake a journey through the wild danger of the forest. But the greatest danger is not outside her. Alys's secret about who—and what—she is terrifies her most of all. And in order to save her world, she must also risk losing herself.
The Beast Is an Animal is an eerie, compelling, wholly original tale of far-flung villages, dark woods, and creatures that hunt in the night. It's also a deeply human story about a girl finding her way in a world that is ugly and beautiful, good and bad—and discovering the same within herself.
Titre original : The Beast is an Animal (2016)
Filtrer par type : | Filtrer par langue :


Langue française | 352 pages | ISBN : 9781471160455


Langue anglaise | 343 pages
En vous inscrivant à Livraddict, vous pourrez partager vos chroniques de blog dans cette zone ! M'inscrire !