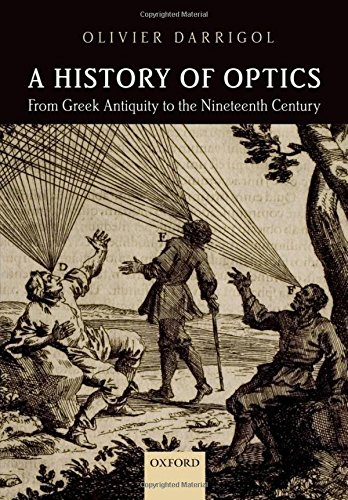 This book is a long-term history of optics, from early Greek theories of vision to the nineteenth-century victory of the wave theory of light. It shows how light gradually became the central entity of a domain of physics that no longer referred to the functioning of the eye; it retraces the subsequent competition between medium-based and corpuscular concepts of light; and it details the nineteenth-century flourishing of mechanical ether theories. The author critically exploits and sometimes completes the more specialized histories that have flourished in the past few years. The resulting synthesis brings out the actors' long-term memory, their dependence on broad cultural shifts, and the evolution of disciplinary divisions and connections. Conceptual precision, textual concision, and abundant illustration make the book accessible to a broad variety of readers interested in the origins of modern optics.
Titre original : A History of Optics: From Greek Antiquity to the Nineteenth Century (2012)


Langue anglaise | 344 pages | Sortie : 26 janvier 2012 | ISBN : 9780199644377
En vous inscrivant à Livraddict, vous pourrez partager vos chroniques de blog dans cette zone ! M'inscrire !