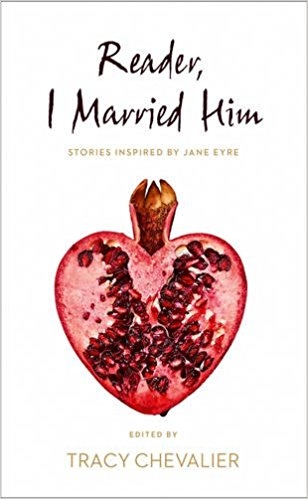 This collection of original stories by today's finest woman writers takes inspiration from the famous line in Charlotte Brontë's most beloved novel, Jane Eyre
A fixture in the literary canon, Charlotte Brontë is revered by readers all over the world. Her books featuring unforgettable, strong heroines still resonate with millions today. And who could forget one of literature's best-known lines: "Reader, I married him" from her classic novel Jane Eyre?
Part of a remarkable family that produced three acclaimed female writers at a time in nineteenth-century Britain when few women wrote, and fewer were published, Brontë has become a great source of inspiration to writers, especially women, ever since. Now, in Reader, I Married Him, twenty of today's most celebrated woman authors have spun original stories using Jane Eyre as a springboard.
Reader, I Married Him features stories by:
Tracy Chevalier, Tessa Hadley, Helen Dunmore, Kirsty Gunn, Joanna Briscoe, Jane Gardam, Emma Donoghue, Susan Hill, Francine Prose, Elif Shafak, Evie Wyld, Patricia Park, Salley Vickers, Nadifa Mohamed, Esther Freud, Linda Grant, Sarah Hall, Lionel Shriver, Audrey Niffenegger, Namwali Serpell, Elizabeth McCracken
Unique, inventive, and poignant, the stories in Reader, I Married Him pay homage to the literary genius of Charlotte Brontë, and demonstrate once again that her extraordinary vision continues to inspire readers and writers.
Titre original : Reader, I Married Him


Langue anglaise | 304 pages | Sortie : 21 mars 2016 | ISBN : 9780008150575
En vous inscrivant à Livraddict, vous pourrez partager vos chroniques de blog dans cette zone ! M'inscrire !