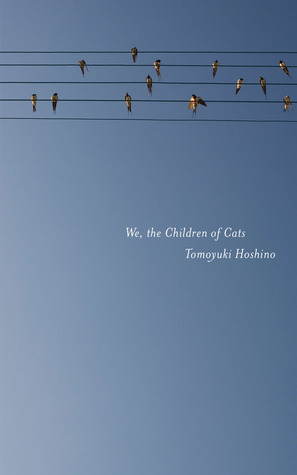 By turns teasing and terrifying, laconic and luminous, the stories in this anthology are drawn from sources as diverse as Borges, Nabokov, Garcia-Marquez, and traditional Japanese folklore, and yet they ultimately reside in a slyly subversive literary world that is all their own. Blending an uncompromising ethical vision with exuberant, free-wheeling imagery and bracing formal experimentation, the five short stories and three novellas included in We, the Children of Cats show the full range and force of Hoshino's imagination. The stories include a man and woman who find their genders and sexualities brought radically into question when their bodies sprout new parts; a man who travels from Japan to Latin America in search of revolutionary purpose only to find much more than he bargained for; a journalist who investigates a poisoning at an elementary school and gets lost in an underworld of buried crimes, secret societies, and haunted forests; and two young killers, exiled from Japan, who find a new beginning as resistance fighters in Peru. An afterword by translator and editor Brian Bergstrom and a new preface by Hoshino himself is also included.


Langue anglaise | Traduit par Brian Bergstrom | 320 pages | ISBN : 9781604865912
En vous inscrivant à Livraddict, vous pourrez partager vos chroniques de blog dans cette zone ! M'inscrire !