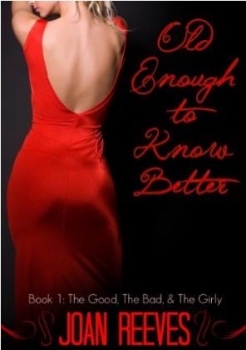 Every woman makes mistakes. Meet Stormy Clarkson, haunted by the three whoppers she made that changed her life forever. She keeps her distance from men, but now she's crushing on totally gorgeous, sexy Sean Butler, owner of Sierra Verde Winery.
Sean's been after her for six months, but she's resisted every advance. She can't risk another mistake, and Sean scares her because of the way he makes her feel.
Stormy learned some hard lessons from the men who wanted her for her face and her body, but not for herself. Armed with iron self-control and the desire never to risk her heart, she's determined to deny what she feels for Sean.
Then, one night he kisses her, and that changes everything.
Sean Butler was once an interrogator for the U.S. Army. He knows a lie when he hears one, and that's all he hears in Stormy's icy refusals. Sean's smart enough to know that the only way to deal with a control freak is to make her lose control.
The beautiful blonde had better be on her guard because Sean's got a plan to win her heart. His plan? Whatever it takes.
En vous inscrivant à Livraddict, vous pourrez partager vos chroniques de blog dans cette zone ! M'inscrire !