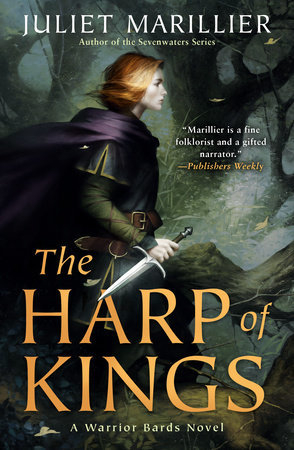 A young woman is both a bard--and a warrior--in this thrilling historical fantasy from the author of the Sevenwaters novels.
Eighteen-year-old Liobhan is a powerful singer and an expert whistle player. Her brother has a voice to melt the hardest heart, and a rare talent on the harp. But Liobhan's burning ambition is to join the elite warrior band on Swan Island. She and her brother train there to compete for places, and find themselves joining a mission while still candidates. Their unusual blend of skills makes them ideal for this particular job, which requires going undercover as traveling minstrels. For Swan Island trains both warriors and spies.
Their mission: to find and retrieve a precious harp, an ancient symbol of kingship, which has gone mysteriously missing. If the instrument is not played at the upcoming coronation, the candidate will not be accepted and the people could revolt. Faced with plotting courtiers and tight-lipped druids, an insightful storyteller, and a boorish Crown Prince, Liobhan soon realizes an Otherworld power may be meddling in the affairs of the kingdom. When ambition clashes with conscience, Liobhan must make a bold decision and is faced with a heartbreaking choice. . .


Langue anglaise | 464 pages | Sortie : 3 septembre 2019 | ISBN : 9780451492784
En vous inscrivant à Livraddict, vous pourrez partager vos chroniques de blog dans cette zone ! M'inscrire !