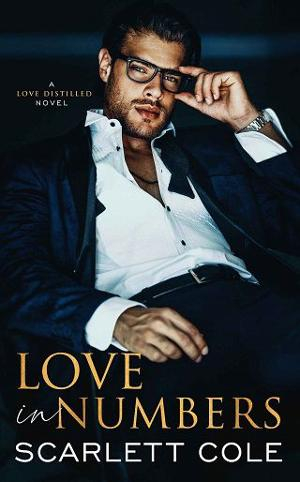 Connor isn't in the market for messy.
His life is going completely according to plan. He's set to become CEO of his family's company, his Ironman time is better than ever, and his regular poker nights with the guys are his one night a month he can stop worrying about counting macros and indulge himself. What he doesn't need is a relationship with Emerson Dyer—daughter of his father's lifelong enemy and most-hated rival.Emerson's life is nothing but messy.
Since her father died, leaving her CEO of their gin distillery, everything that could go wrong has gone wrong. Emerson is barely holding it together—what she doesn't need is a complication like Connor Finch. Sure, his abs do look like they've been photoshopped, but she has no time to spend counting them. It's her company's numbers she should be worrying about. Still, there's something about the way he makes her feel .
Together, they're perfect.
Connor knows he and Emerson don't make sense on paper. Too many differences between them—and one big secret that could destroy Emerson's family business tells him to cut and run. But for once in his life, Connor doesn't care about messy or imperfect—because the fact is, Emerson is the one perfect thing he needs in his life. Now if he can only convince her . . .
Titre original : Love distilled, book 1: Love in numbers (2020)


Langue française | 265 pages | Sortie : 19 octobre 2020 | ISBN : 9781838246907
En vous inscrivant à Livraddict, vous pourrez partager vos chroniques de blog dans cette zone ! M'inscrire !