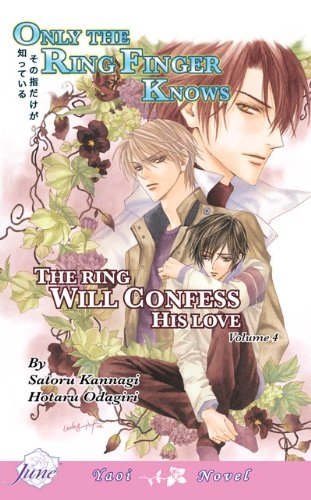 Even if you know about the past, I don't think that's going to help you in the future. The time for secrets is almost past. As Wataru studies for his college exams, Yuichi can only offer his support—but he also offers the promise that if Wataru passes, the two will finally move in together. After so much time spent keeping their passion hidden, the men approach a new stage in their relationship. But when old antagonists come out of the woodwork to form new alliances, they play on Wataru's fears that he might be losing Yuichi. Will their love survive into maturity? The ultimate test comes the day of Wataru's exam, when Yuichi reveals that he's going to New York to visit his first love, who is undergoing dangerous surgery. Wataru sends Yuichi off with a smile, but his anxiety is at a fever pitch. When Masanobu Asaka, an older admirer, tells Wataru that he wants to be there to support Wataru until Yuichi comes back, Wataru finds it difficult to refuse such an earnest and moving request. What kind of a future does he want for himself, and will Yuichi be a part of it after all? All he can do is hope that the ring will confess his love.
Titre original : Sono Yubi Dake ga Shitte Iru, book 4 : Sorete Yubiwa wa Kokuhaku suru
En vous inscrivant à Livraddict, vous pourrez partager vos chroniques de blog dans cette zone ! M'inscrire !