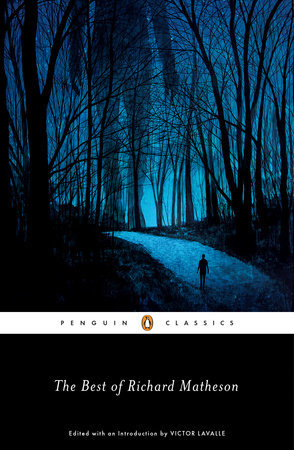 The first career retrospective of terrifying stories by "one of the greatest writers of the 20th century" (Ray Bradbury), edited by award-winning author Victor LaValle.
Among the greats of 20th-century horror and fantasy, few names stand above Richard Matheson. Though known by many for novels like I Am Legend and his sixteen Twilight Zone episodes, Matheson truly shines in his chilling, masterful short stories. Since his first story appeared in 1950, virtually every major writer of science fiction, horror, and fantasy has fallen under his influence, including Stephen King, Neil Gaiman, Peter Straub, and Joe Hill, as well as filmmakers like Stephen Spielberg and J.J. Abrams. Matheson revolutionized horror by taking it out of Gothic castles and strange cosmos and setting it in the darkened streets and suburbs we recognize as our own. He infused tales of the fantastic and supernormal with dark explorations of human nature, delving deep into the universal dread of feeling alone and threatened in a dangerous world.
The Best of Richard Matheson brings together his greatest hits as chosen by Victor LaValle, an expert on horror fiction and one of its brightest talents, marking the first major overview of Matheson's legendary career.
Titre original : The Best of Richard Matheson


Langue anglaise | 407 pages | Format : ePub | ISBN : 9780143130178
En vous inscrivant à Livraddict, vous pourrez partager vos chroniques de blog dans cette zone ! M'inscrire !