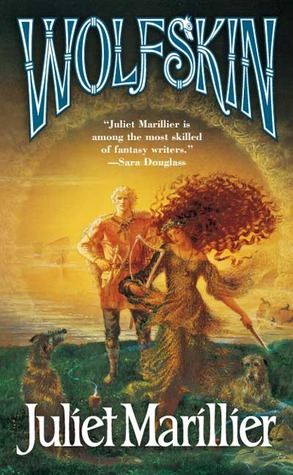 "Eyvind can think of no more glorious future than becoming a Wolfskin, a warrior devoted to the service of the mighty war god Thor. His closest friend, Somerled, a strange and lonely boy, has his own very different ambitions - yet a childhood oath, sworn in blood, binds these two in lifelong loyalty. Meanwhile, far away across the water, on the Light Isles, the king's niece Nessa is beginning to learn the ways of the mysteries - though neither the young priestess nor her people can realize what lies ahead for them." "Eyvind and Somerled seem set to follow very different paths: one becoming a fearless servant of the Warfather, the other a scholarly courtier. Then a voyage of discovery, led by Somerled's brother Ulf, brings the two friends together again in accompanying a group of settlers to some beautiful islands rumoured to lie across the western sea. However, their good spirits are dampened by a tragedy on board, which Eyvind begins to suspect may not have been an accident." Ulf's new settlement begins in harmony with the native islanders, led by King Engus. But one day, on a trip to a holy place of the Folk, a brutal murder occurs and that peace is shattered. It is now that Eyvind begins to feel the restraining ties of his boyhood oath...and to realize what sort of future Somerled had in mind for himself all those years ago.


Langue anglaise | 544 pages | ISBN : 9780765345905
En vous inscrivant à Livraddict, vous pourrez partager vos chroniques de blog dans cette zone ! M'inscrire !