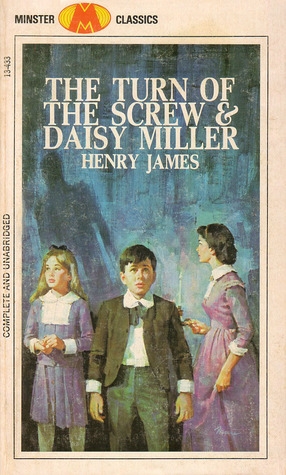 Daisy Miller, an 1878 novella by Henry James, portrays the courtship of the beautiful American girl Daisy Miller by Winterbourne, a more sophisticated compatriot of hers. His pursuit of her is hampered by her own flirtatiousness, which is frowned upon by the other expatriates they meet in Switzerland and Italy.
The Turn of the Screw is a novella written by Henry James. Originally published in 1898, it is ostensibly a ghost story that has lent itself well to operatic and film adaptation. Due to its ambiguous content The Turn of the Screw became a favourite text of New Criticism. The account has lent itself to dozens of different interpretations, often mutually exclusive, including those of a Freudian nature. Many critics have tried to determine the exact nature of evil in the story.
Titre original : The Turn of the Screw and Daisy Miller
En vous inscrivant à Livraddict, vous pourrez partager vos chroniques de blog dans cette zone ! M'inscrire !