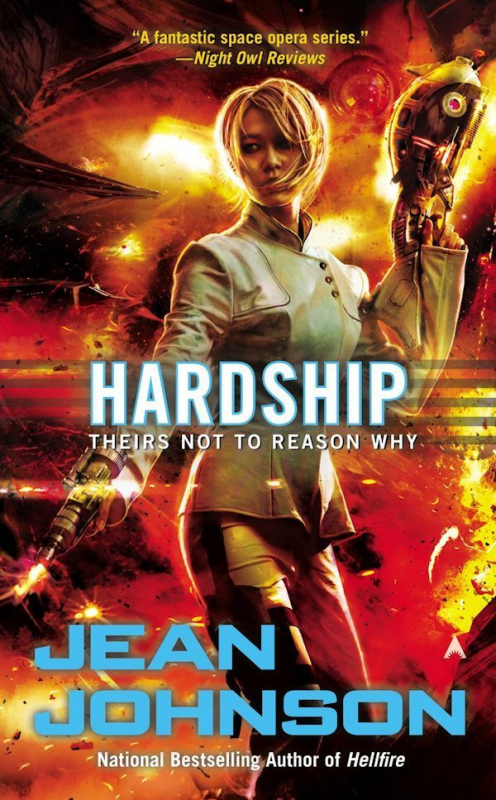 It began with a terrible vision of the future. Compelled by her precognitive visions, Ia must somehow save her home galaxy long after she's gone. Now, Jean Johnson presents the long-awaited, epic conclusion to her national bestselling military science fiction series…
Demoralized, their ship destroyed, Ia's Damned must fight their way out of a planet-bound blockade and back into space. But no sooner do they board the Damnation and re-enter the fight than a new threat emerges. After several centuries of silence, the Greys are back, and the Alliance must now fight against both a rapacious, sadistic enemy, and a terrifying, technologically superior foe.
Ia has asked nothing of her crew that she herself has not been willing to give. But with two wars to bring to an end—and time running out—Ia must make and carry out the most terrible choice of all…
Titre original : Theirs Not to Reason Why, book 4: Hardship (2014)


Langue anglaise | 320 pages | Sortie : 29 Juillet 2014 | ISBN : 9780425256497
En vous inscrivant à Livraddict, vous pourrez partager vos chroniques de blog dans cette zone ! M'inscrire !