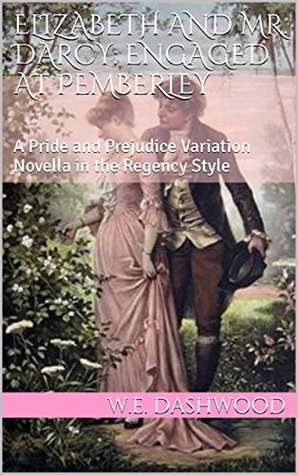 **A complete sweet and clean Pride and Prejudice variation novella in the Regency style**
Lizzie Bennet wishes she could take back her harsh words to Mr. Darcy but it is far, far too late. He will never give her another chance to accept his proposal.
Or will he?
After Bingley asks for Jane's hand in marriage, they decide to have the wedding at the little chapel on Mr. Darcy's Pemberley estate. Jane eagerly agrees to this new plan since Mrs. Bennet is determined the wedding will be to her very exact specifications
Jane asks Lizzie to accompany her to Pemberley for a fortnight before the wedding is to take place. Mr. Darcy is staying there as well and so Jane, knowing their bitter history, does everything in her power to keep them apart. Jane is not aware that Lizzie has finally realized the error of her ways. and is now tortured by the brooding presence of the man she has rejected!
Mr. Darcy is happy for his friend Bingley, but curses his own bad fortune to be in such close proximity to the woman he loves. He cannot sleep, eat, or find any peace whatsoever when Lizzie Bennet is around. If only he could learn to be indifferent! But as the days pass, Darcy begins to suspect that Lizzie does not hate him so much as she once did. Is there hope for them after all?
En vous inscrivant à Livraddict, vous pourrez partager vos chroniques de blog dans cette zone ! M'inscrire !