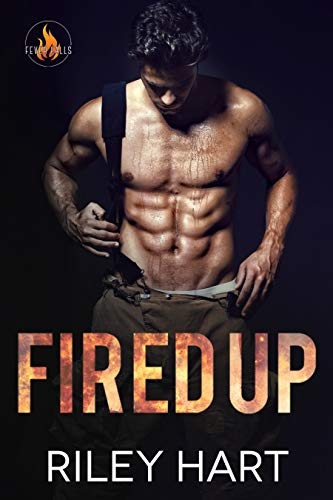 ASHTON
If there's one thing I know, it's how to play the game...both on and off the field. If it hadn't been for that one teenage slipup where I kissed Beau Campbell, I'd be able to keep fooling myself. Football is the one thing I use to distract myself from the truth, and when I screw-up and lose the game I love, I find myself right back in Fever Falls. And right back face-to-face with Cranky Campbell, who hates me even more than he did when we were kids. Whatever magic he held over me then is still there. As much as I fight it, I still want him. And I always get what I want...well, except with Beau, who constantly calls me on my crap. Why do I like that so much?
BEAU
I might've spent years watching Ash live out my dream--without the off-field antics and orgies with women, at least--but I've made a good life for myself. I'm a firefighter, and I coach my brother's football team for those with developmental disabilities. But when Ash swings back into town armed with his monster ego and an arsenal of stupid nicknames, everyone is in awe of him. Nope, not me. I don't care if our kiss years ago was responsible for my sexual awakening. I won't fall for Ashton Carmichael. Though that resolution would be a whole lot easier if he wasn't so tempting. Once he finds his way into my bed, I'm screwed--in more ways than one. But there's more to Ash than meets the eye, buried beneath his ego, sarcasm and how we burn up the sheets together. Soon, it's more than a game. We don't just get each other fired up, we just might win each other's hearts.
Too bad things are never that simple...
Titre original : Fever Falls, book 1: Fired Up (2019)
En vous inscrivant à Livraddict, vous pourrez partager vos chroniques de blog dans cette zone ! M'inscrire !