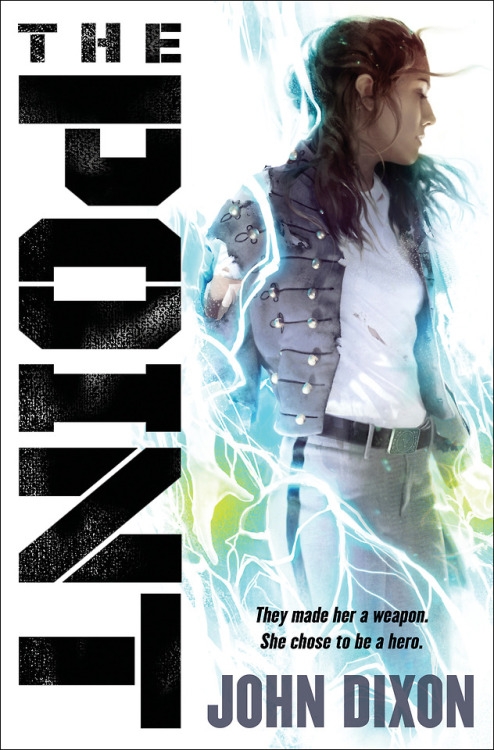 Welcome to The Point, future leaders of the Posthuman Age.
New Cadets, society is not ready for you. The oldest, fiercest fear is ignorance. The general population would burn you at the metaphorical stake.
Here, you will train alongside other posthumans. You will learn to control and maximize your powers and to use them for the greater good. You will discover camaraderie and purpose.
You will become a part of something bigger than yourselves: the Long Gray Line.
Scarlett Winter has always been an outsider, and not only because she's a hardcore daredevil and born troublemaker--she has been hiding superhuman powers she doesn't yet understand. Now she's been recruited by a secret West Point unit for cadets with extraordinary abilities. Scarlett and her fellow students are learning to hone their skills, from telekinetic combat to running recon missions through strangers' dreamscapes. At The Point, Scarlett discovers that she may be the most powerful cadet of all. With the power to control pure energy, she's a human nuclear bomb--and she's not sure she can control her powers much longer.
Even in this army of outsiders, Scarlett feels like a misfit all over again, but when a threat that endangers her fellow students arises from the school's dark past, duty calls and Scarlett must make a choice between being herself and becoming something even greater: a hero.
Titre original : The Point (2018)


Langue anglaise | 320 pages | Sortie : 7 Août 2018 | ISBN : 9781101967560
En vous inscrivant à Livraddict, vous pourrez partager vos chroniques de blog dans cette zone ! M'inscrire !