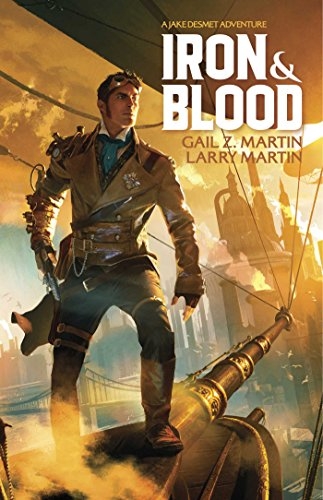 New Pittsburgh in 1898, a crucible of invention and intrigue, the hub of American industry at the height of its steam-driven power. Born from the ashes of devastating fire, flood and earthquake, New Pittsburgh is ruled by the shadow government of The Oligarchy. In the abandoned mine tunnels beneath the city, supernatural creatures hide from the light, emerging to feed in the smoky city known as 'hell with the lid off.'
Jake Desmet and Rick Brand, heirs to the Brand & Desmet Import Company, travel the world to secure treasures and unusual items for the collections of wealthy patrons, accompanied by Jake's cousin, Veronique 'Nikki' LeClerque. Smuggling a small package as a favor for a Polish witch should have been easy. But when hired killers come after Jake and a Ripper-style killer leaves the city awash in blood, Jake, Rick and Nikki realize that dark magic, vampire power struggles and industrial sabotage are just a prelude to a bigger plot that threatens New Pittsburgh and the world. Stopping that plot will require every ounce of Jake's courage, every bit of Rick's cunning, every scintilla of Nikki's bravura and all the steampowered innovation imaginable.
Titre original : Jake Desmet Adventures, book 1: Iron & Blood (2015)
En vous inscrivant à Livraddict, vous pourrez partager vos chroniques de blog dans cette zone ! M'inscrire !