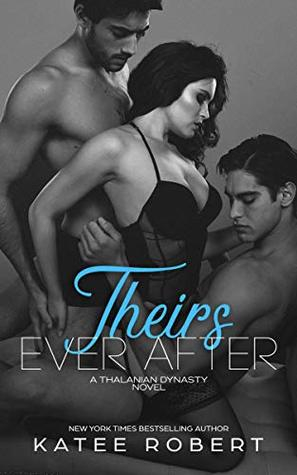 Sometimes happily ever after isn't all it's cracked up to be…
Theo Fitzcharles thought he'd put the worst behind him when he became King of Thalania and named his two lovers, Meg Sanders and Galen Mikos, as his Consorts. Unfortunately, the realities of running a country have worn on all of them, individually and as a triad. Theo has every intention of making things right, but first he has to deal with an old enemy who's closer than anyone could have dreamed.
Meg Sanders never wanted to be a princess. Now that she's one of two Consorts to the King of Thalania, she knows why—it's work. Every time she turns around, she's misstepping and struggling not to screw up the careful political maneuvering required for her new position. But her struggles with the new position are the least of her worries she's attacked in the palace.
Theo, Galen, and Meg must race to identify her attacker and neutralize them before they can make another attempt to hurt her. There's plenty of people who want Meg out of the palace—and at least one isn't picky about whether she's breathing or not when she goes.
Titre original : Theirs Ever After (2018)


Langue française | 218 pages | Format : ePub | Sortie : 3 décembre 2018 | ISBN : 9780998840284
En vous inscrivant à Livraddict, vous pourrez partager vos chroniques de blog dans cette zone ! M'inscrire !