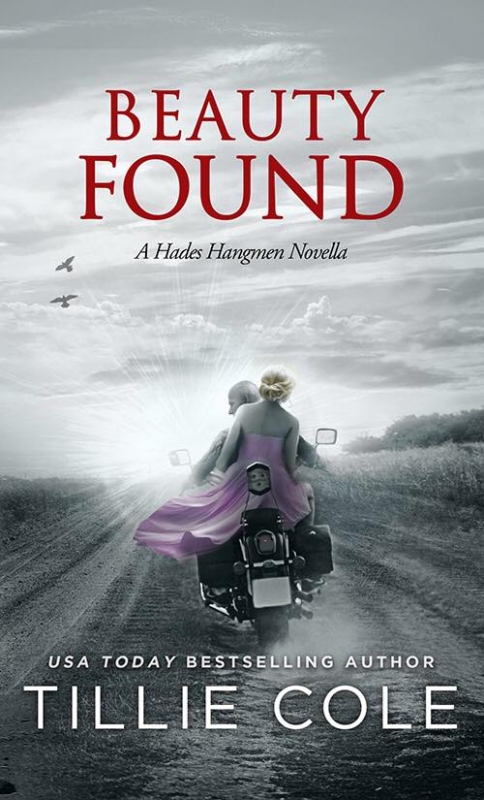 EVEN IN HELL, THERE IS BEAUTY TO BE FOUND.
There is life before the Hangmen. There is life before your soulmate is found.
There is life even when all seems lost.
Shane 'Tank' Rutherford is just seventeen when, escaping his father's lethal fists, he ends up on the streets. Fighting for survival, he finds himself suddenly saved. Saved by a group that takes him under their wing.
A group that everyone knows . . . the Texas Ku Klux Klan.
Years later, Tank is disillusioned from the Klan and what they stand for. Recently released from prison, he is lost in a world he no longer knows. He is on his own. Until he picks up a woman hitchhiking on the side of a road. A beauty queen dressed in pink.
Susan-Lee Stewart is done with the crowns. She's done with the glitz and glamor of pageant life. And she's done with the bruises . . . the bruises gifted by the one person who should love her unconditionally—her mother.
Seconds after taking yet another pageant title, Susan-Lee makes a split decision and flees the stage. Flees the glossy life of a pageant queen, flees her violent mother . . . and jumps straight on the back of a tattooed muscled god's motorcycle . . .
And never looks back.
As Susan-Lee holds tightly to Tank's waist, neither of them know it's a chance meeting that will change both their lives, and their hearts, forever.
There are stories of how you find your other half. There are stories of how someone can save your soul when all hope is lost.
Before they were Tank and Beauty, they were Shane and Susan-Lee. Two lost hearts who, together, were finally found.
Contemporary dark romance. Contains scenes of violence, offensive language, mature topics and sexual situations.
Titre original : Beauty found (2018)
En vous inscrivant à Livraddict, vous pourrez partager vos chroniques de blog dans cette zone ! M'inscrire !