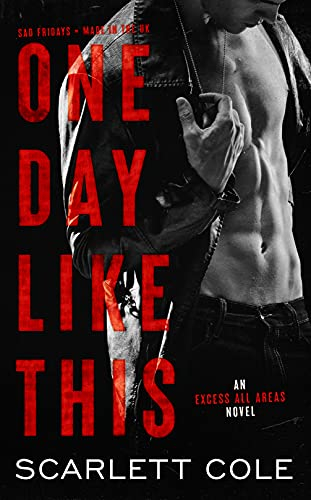 Matt
Loving Izabel Bryson should be the easiest thing in the world. Heck, she's been the inspiration for at least half a dozen of the songs he's written for his rock band, Sad Fridays.
He's loved her for a decade.
But she's his best friend and fellow-band mate's little sister, and he promised a decade ago that he'd never put his hands on her.
She can never be his, no matter how much he craves her.
Izabel
Loving Matt Palmer is the most hopeless thing in the world.
The hours she spends working at the Manchester homeless shelter only go so far in distracting her from the painful truth.
He doesn't want her.
Because she screwed up that awful night two years before when she slept with Matt's brother. He will never be hers, no matter how much she yearns for him.
When a good deed leads to one bed, and one night of ruthless honesty, everything is laid bare. They belong together, but acting on it will cost them everything.


Langue anglaise | 337 pages | Format : PRC/MOBI | Sortie : 21 septembre 2021 | ISBN : B094NWS222
En vous inscrivant à Livraddict, vous pourrez partager vos chroniques de blog dans cette zone ! M'inscrire !