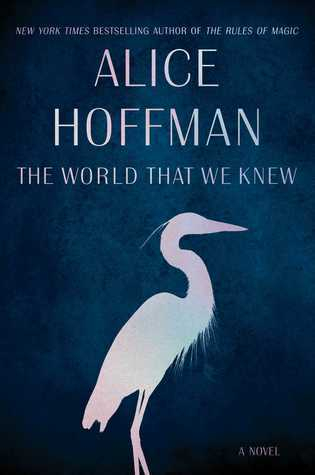 From the New York Times bestselling author of The Dovekeepers and The Marriage of Opposites comes Alice Hoffman's darkly magical story of in a heartbreaking time of war when men became monsters, children navigated a world without parents, and women were willing to sacrifice everything for those they loved.
In Berlin, at the time when the world changed forever, Hanni Kohn knows she has to send her twelve-year-old daughter away to save her from the Nazi regime. Turning to an old woman who is familiar with Jewish magic, she finds her way to the daughter of a rabbi who creates a Golem, a mystical Jewish creature sworn to protect Hanni's precious daughter Lea.
Lea's journey with the Golem to France is fraught with danger and raw emotion. They travel from Paris, where Lea meets her soulmate, to a convent in western France known for its silver roses, to a mountaintop village where three thousand Jews were saved, to a farm where the bees never forgive.
What does it mean to lose your mother? What makes a family? How is it possible to survive cruelty and continue to love? In a life that is as unreal as a fairytale, Alice Hoffman's The World That We Knew takes us on a journey of loss and resistance, good and evil, the fantastical and the mortal, to a place where all roads lead past the angel of death and love is never-ending.


Langue anglaise | 400 pages | Sortie : 1 Octobre 2019 | ISBN : 9781471185830
En vous inscrivant à Livraddict, vous pourrez partager vos chroniques de blog dans cette zone ! M'inscrire !