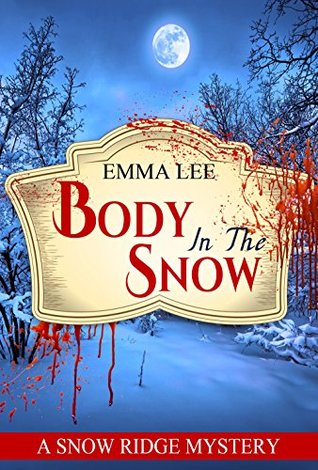 Just when Bonnie Mayberry thought her new life in Snow Ridge, New Hampshire, was getting back to normal after a horrific case involving a deadly, old man bent on revenge, she is pulled into a second case that wraps her in a web of lies, deceit and murder!
At first, the man's murder seems straightforward enough. That is, until an influential politician arrives in town demanding that the wife of the dead man be turned over to her for prosecution. But Bonnie soon finds out that this powerful woman is not exactly who she seems to be…
In fact, she may not only be the killer, but she just may be planning to take over the world! And she's not working alone!
Does Bonnie have what it takes to uncover the truth before it's too late? Will her reputation as a troublemaker in town work against her? Or will her new neighbors finally see that she is only hoping to protect their community?
And can she survive long enough to prove it?
Titre original : Snow Ridge Mysteries, book 2: Body In The Snow (2017)
En vous inscrivant à Livraddict, vous pourrez partager vos chroniques de blog dans cette zone ! M'inscrire !