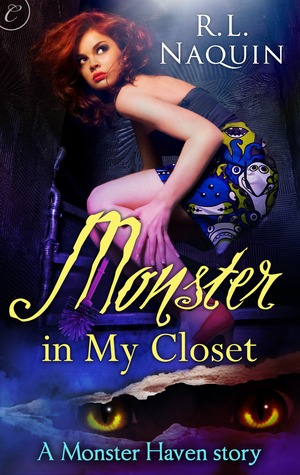 I stopped believing in monsters long ago. But I knew I wasn't imagining things when I found one in my kitchen baking muffins. I'd seen him before: lurking in my closet, scaring the crap out of my five-year-old self. Turns out that was a misunderstanding, and now Maurice needs a place to stay. How could I say no?
After all, I've always been a magnet for the emotionally needy, and not just in my work as a wedding planner. Being able to sense the feelings of others can be a major pain. Don't get me wrong, I like helping people--and non-people. But this ability has turned me into a gourmet feast for an incubus, a demon that feeds off emotional energy. Now, brides are dropping dead all over town, and my home has become a safe house for the supernatural. I must learn to focus my powers and defeat the demon before he snacks on another innocent woman and comes looking for the main course...
Titre original : Monster Haven, book 1: Monster in My Closet (2012)


Langue anglaise | 209 pages | Format : ePub | ISBN : 9781426894138
En vous inscrivant à Livraddict, vous pourrez partager vos chroniques de blog dans cette zone ! M'inscrire !