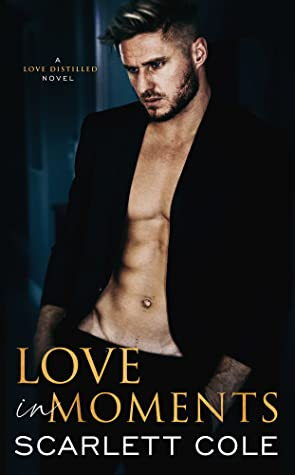 Swedish hockey player, Anders "Iceberg" Berg, is counting the days until he's an unrestricted free agent and can land the contract he's worth. Yet, instead of recovering and resting at home so he can play to impress his dream organization, he's in Denver for his brother's wedding at a gin distillery, watching the pretty brunette who organized the whole thing.
Olivia Dyer can't wait to put the year behind her. Her father died, and the event hall she ran at her family's distillery was destroyed. The cost to the business and her mental health more than she could ever afford to repay. Rebuilding both takes all her effort leaving little time for anything else. Except for a single night of fun with the hot hockey player who's been watching her every move.
When a kitchen catastrophe throws Anders and Liv together, it ends with an evening neither of them can forget. It was only meant to be one night. But when Anders is unexpectedly traded to see out the rest of his contract with the Denver Rush, and his plans to leave as quickly as possible are disrupted by the sultry brunette who defines courage, their only option is to give to the attraction they feel for one another.
Yet with Liv stuck in the past and Anders firmly focused on the future, can they put aside their differences and allow themselves to find love in the present?


Langue anglaise | 286 pages | Sortie : 9 février 2021 | ISBN : 9781838246938
En vous inscrivant à Livraddict, vous pourrez partager vos chroniques de blog dans cette zone ! M'inscrire !